GRANT PROGRAMME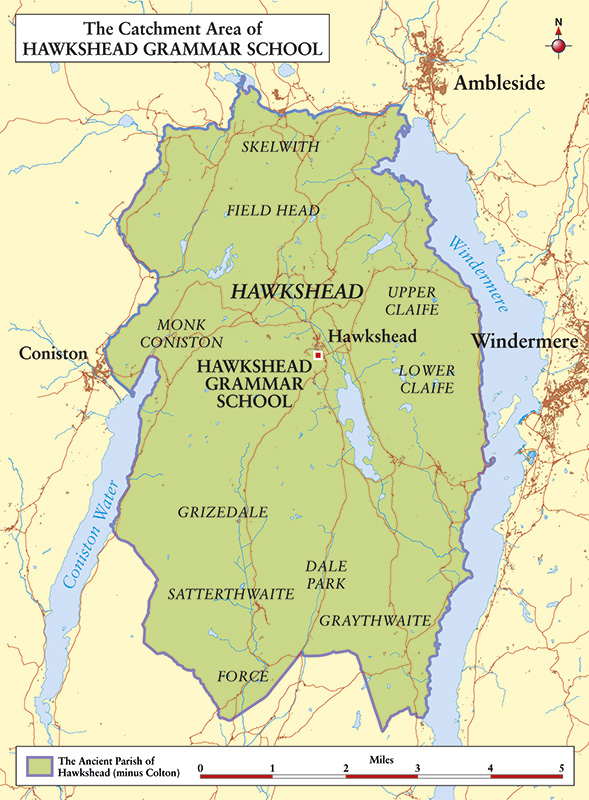 Grant Programme
The museum is operated by the Hawkshead Grammar School Foundation, whose main purpose is to provide grants to young people to assist their further education, vocational training, or entry into work.
Educational grants are offered by the Foundation for young people residing in the Ancient Parish of Hawkshead, which includes Skelwith and Satterthwaite but not Colton. The catchment area is bounded to the north by the river Brathay, to the northwest by Yewdale Beck, and to the south by the border with Colton Parish.
September 2023: Please note there are some changes to the grant scheme for 2023-24, please read the revised grant application rules carefully. The 2023 rules and application form can be found here.
The deadline for submission for 2023-24 applications is 30th September 2023 via email or in writing to Joanne Heather, at hgsfclerk@gmail.com or Scutcheon House Farm, Far Sawrey, Ambleside LA22 0LQ.
For 2023-24, Westmorland and Furness Council are also offering a bursary scheme for 16-19 year olds for travel to their place of study. Details of their scheme can be found here. Please note that the terms of the W&F scheme state that a person is ineligible for the W&F bursary if they are receiving financial assistance elsewhere.
Donations including will bequests are encouraged, especially from previous beneficiaries who will appreciate the extent to which a small grant can help a young person while they are gaining education or training.