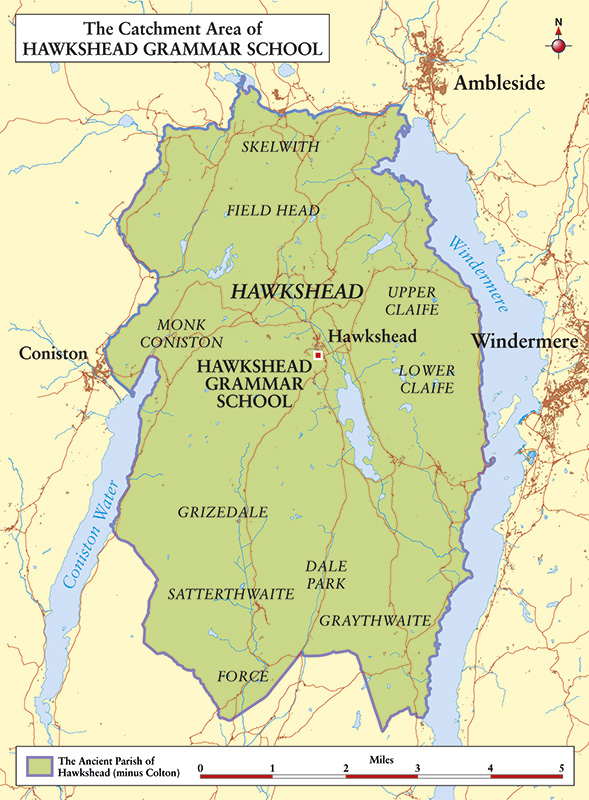 The museum is operated by the Hawkshead Grammar School Foundation.
The governors welcome any approach for funding according to the above criteria and Grant Application Rules which they may set from time to time via the clerk, Joanne Heather, who is contactable at hgsfclerk@gmail.com or 015394-44717.
September 2019: An amendment to the grant rules has been approved for applications for the academic year 2019-20 to include transportation costs for 16-18 year olds studying A-levels or 6th form college courses, recognising that all 16-18 year olds are required to be in education, training or employment and transportation is necessary to reach schools or colleges from the Hawkshead area.
Donations including will bequests are encouraged, especially from previous beneficiaries who will appreciate the extent to which a small grant can help a young person at a formative stage.
See the Charity Commission's scheme
for the Hawkshead Grammar School Foundation here.
Map of the catchment area of the school within the Ancient Parish of Hawkshead