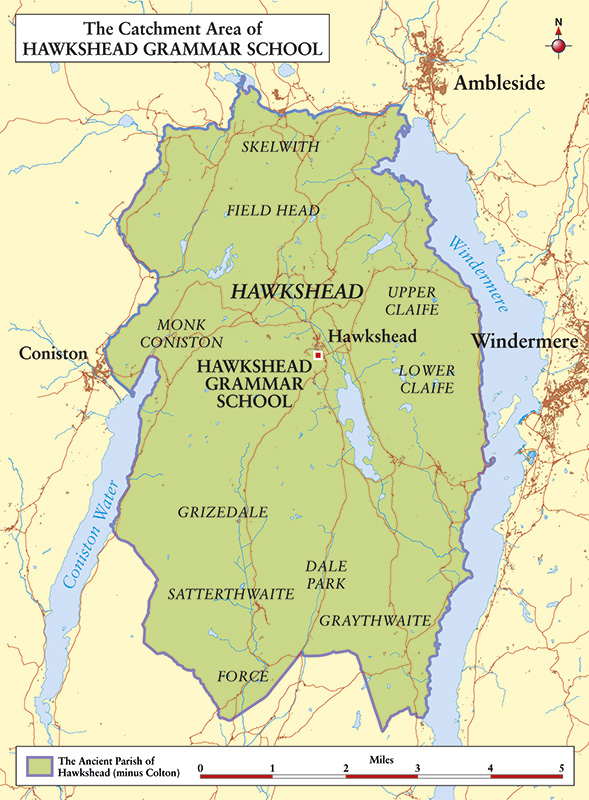 Educational grants are offered by the Foundation for young people residing in the Ancient Parish of Hawkshead, which includes Skelwith and Satterthwaite but not Colton. The catchment area is bounded to the north by the river Brathay, to the northwest by Yewdale Beck, and to the south by the border with Colton Parish.
September 2020: The grant application rules and application form have been updated for 2020-21 applications. Grants for 2020 will include higher-level grants, as before, for university, apprenticeships or vocational courses, and lower-level grants for transportation for 16-18 year olds studying A-levels or 6th form college courses. The deadline for submission for 2020-21 applications is 30th September 2020 via email or in writing to the Clerk, Joanne Heather, at hgsfclerk@gmail.com or Scutcheon House Farm, Far Sawrey, Ambleside LA22 0LQ.
Donations including will bequests are encouraged, especially from previous beneficiaries who will appreciate the extent to which a small grant can help a young person at a formative stage.
See the Charity Commission's scheme
for the Hawkshead Grammar School Foundation here.